PartnerSHIBs Unite! Payment Gateway Onboard at Welly's, John Richmond, and Sorbillo.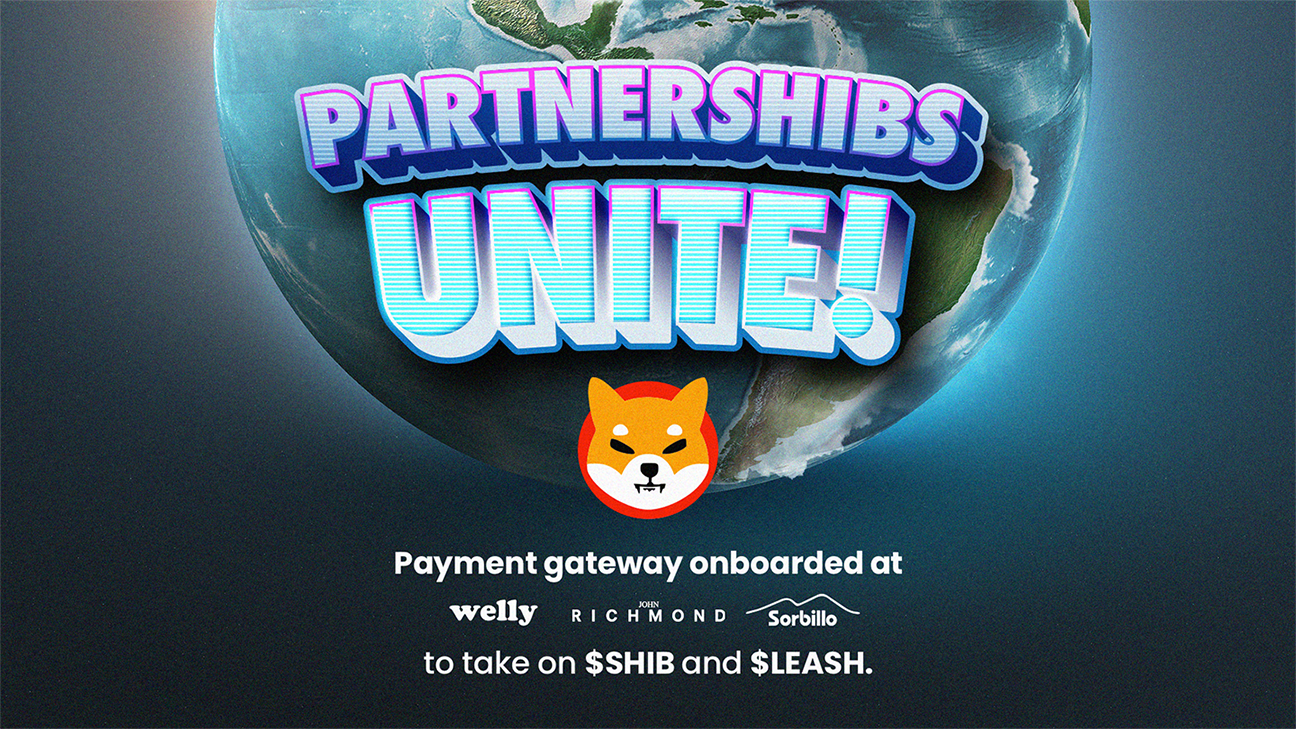 One of the most noticeable effects of global product competition has been improvements in the array towards convenience to bring services via payment gateways. The world as we know it is changing when it comes to innovation and applicability to adopt crypto. Standard payment gateways are merchant services provided by commerce service providers that allow businesses, online retailers, brick-and-clicks, or traditional brick-and-mortar retailers to process credit card payments, yet when it comes to Crypto Currencies, we find a layer of opportunity like no other.
We've seen nations making crypto their main legal tender and world leading multinational companies starting to accept and invest in cryptocurrencies.
Startups and new companies have started to implement methods to make cryptocurrency acceptable and usable for any company around the world. Furthermore, as the cryptocurrencies world is constantly interacting, many evaluations occur when bringing a safe and well structured approach to onboard solutions in this area, in essence, connecting crypto financial applicability to merchants has become one of the hottest trends to selectively support the mission towards adoption processes.

The process is transparent to those using crypto payment gateways because users don't have to worry about much other that your cryptocurrency service provider placing the appropriate funds in the correct accounts, yet, it's all very easy to track and most offer incredible tools, reporting, and efficacy towards collecting and submitting payment sequences.
---
NOWPayments x Shibtoken Evolve
Enter NowPayments, a true "partnerSHIB" that established a great method of confidence in the acceptance of digital assets for merchant services, when others would overlook an early ever-evolving Shiba Inu ecosystem.
Not only did they welcome Shiba Inu $SHIB as a payment option for merchants, but also were willing to develop solutions and apply them to onboard the community's wishes when it came to burning mechanics. The platform also serves a multi-layer convenience feature to tackle the following categories: Merchant Services, Charities, Payroll, Widgets / APIs to integrate with some of e-commerce's most popular solutions, and so much more.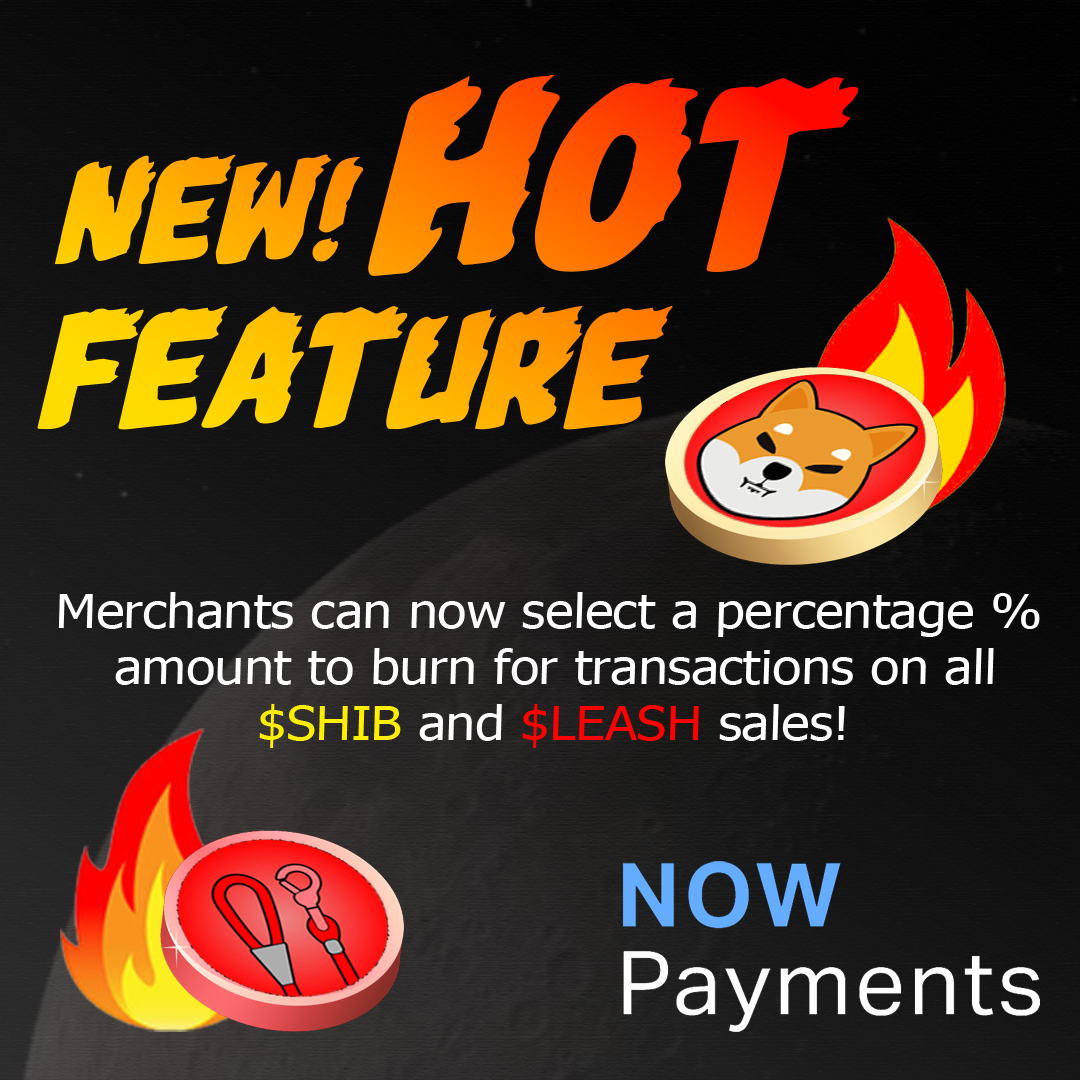 "NOWPayments is over the moon to present the optional burn for merchants — a feature that helps you in burning your SHIB & LEASH profit by selecting which part of your profit you would like to burn. The Shiba Inu community is actively using crypto burning. NOWPayments' SHIB & LEASH optional burn feature helps merchants to contribute to the Shiba Inu ecosystem and burn a part of their profit."

Personally, I've had the honor of working with the NowPayments Team, and they have really distributed an open-mind sentiment when we discuss ideas, projections, and convenience to enhance the processing ability to push connections that will establish crypto adoption and allow Shiba Inu to provide merchants with utility.
Additionally, they work with our External Communications Pack, within the Growth Breed, to discuss articles, notions of interactions with the community, and how focus in order to aid those that are requiring education / support to onboard their various offers when it comes to convenience, and solutions.
---
Sorbillo x WELLY x John Richmond all take on $SHIB & $LEASH payments with NOWPayments
I still remember Sorbillo's Pizza with the SHIB logo structured in some yummy Mozarella. Food and artistry combined and bringing discounts to a hungry #ShibArmy ready to take on a bigger broadcast. Gino Sorbillo, believed in giving back to the community, and supporting SHIB.
"A message read in socials with the start of something beautiful: We are happy to support and offer to the Shib Army a 5% off. Join us and let's celebrate with a pizza day together". - Gino Sorbillo (June 2021)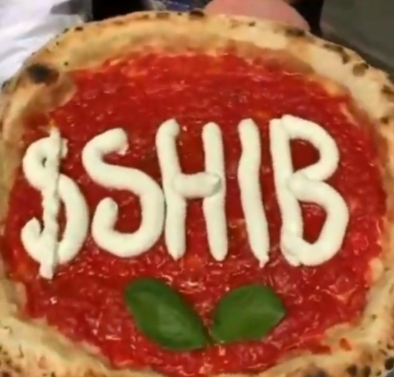 WELLY's PartnerSHIB with Shiba was announced in early February of this year. It was revealed as a new hyper-quality agile blockchain-based fast food chain that solidifies Shib's first step into IRL (in-real-life) projects.
Now the rebranding of the Food Chain began with great excitement in an already settled store-front located in Naples, Italy. This rebranding was quick, as we saw logos flying out with a friendly face that displayed: I AM RYOSHI WE EAT WELLY.
John Richmond continues to disrupt the world of fashion, but also has a terrific collection and articles of clothing that are beyond incredible, unique, and strong. The #LegendsLiveForever movement has begun with a simple glimpse in what will be a strong suit of NFTs, and Fashion statement for the world to watch.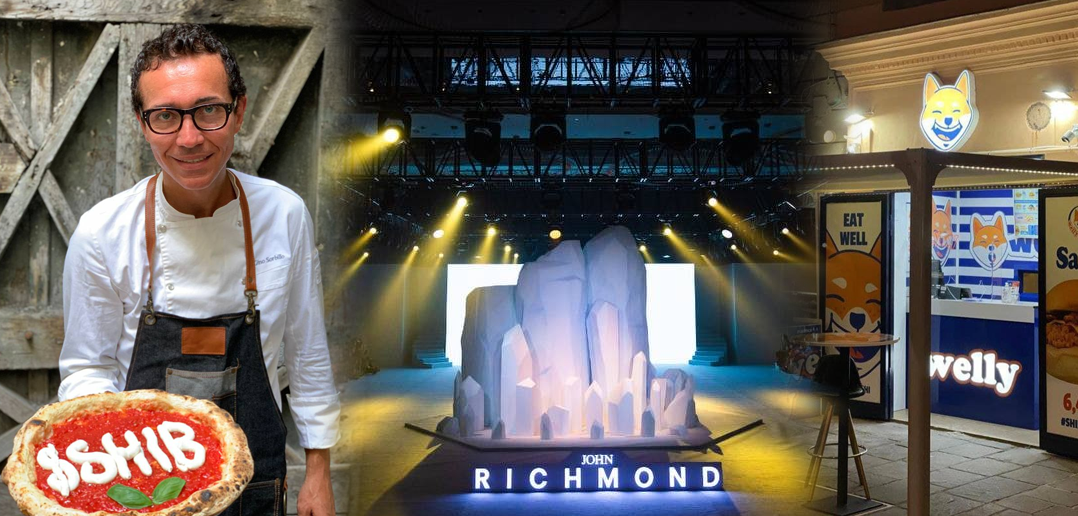 But something has been missing,  and that is acceptance of  SHIB ecosystem payments, and transactions. We know that WELLY's, Sorbillo's, and John Richmond will grow into something unexpected, and new, for the industries they represent. How can these partnerSHIBs not take $SHIB as a method of payment? The answer is, you're totally right, they should, and they will, and regardless of the Shibarium timeline, it's something that should be settled for the merchants immediately.
This is why NowPayments is currently sitting with Welly's, Sorbillo's, and John Richmond to develop full integration of $SHIB and $LEASH payments onto their standard of digital asset acceptance and even more so, with the latest feature applied, and a % burning on each transaction.

The last few years have been essential for the growth and acceptance of Cryptocurrencies worldwide.

All of these three companies have made the final step to successfully merge with the cryptoworld, by fully accepting payments in crypto from their main partner Shiba Inu, thus, $SHIB & $LEASH are now an accepted payment method in any worldwide stores for Sorbillo, John Richmond and the future Welly locations.

I believe this is an essential step big and small companies have to start to make in order to successfully adapt to the future economy. A new economy.