SHIB The Metaverse WAGMI Temple First Concept Art Reveal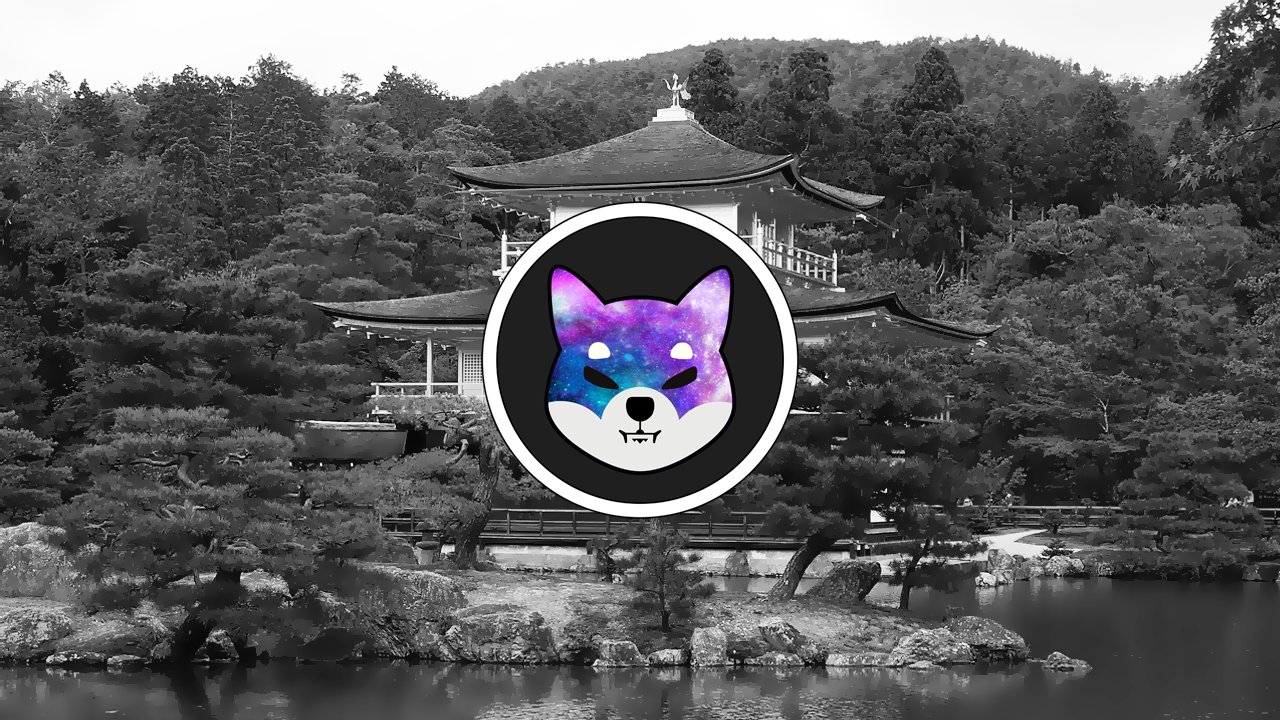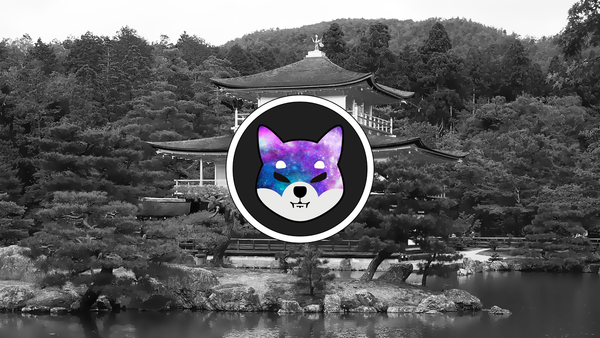 SHIB: The Metaverse is set to become the culmination of Shiba Inu's history as a community, virtually displayed, in a layer of beautiful visuals that showcase innovation and unity with a place for the #ShibArmy crypto community to truly call home. We've partnered with the top visualization studio in the world THE THIRD FLOOR (TTF) to push the boundaries of immersive environments and provide direction in regards to how SHIB should be represented by listening to our community and broadcasting feedback directly to the studio experts.
Concept artwork brings the best of a visual representation process, in which an environment is expressed or conveys a certain look. Commonly used in film and video games to present a set vision and feeling that inspires a deep connection with the atmosphere. Concept art provides the strongest reference points aligning the creative outlook and aspect on the project or in this case, the HUB being introduced.

WAGMI is short for "We're All Gonna Make It". It refers to a higher conviction and optimistic state about the future. The foundation of SHIB has always been the community. We love that our community is strong, and the conviction to see SHIB rise and reach new heights come with great passion and a true belief system.

WAGMI Temple brings a zen-like realm with calming sensations, meditation, natural beauty, and spiritual connections to the world. Echoes whisper through the region with a rich history and discovery of SHIB's birth and its decentralized roots.

The following are early sketches, in black and white, that communicate suggestions and feedback to express granularly how this HUB will play a role in SHIB The Metaverse. Black and white sketches and concept artwork include a strong, physical, powerful potential, especially in abstract artwork. Amongst the architectural inspiration designs taken from many locations including:

Byodo-In Temple (Ahuimanu, Hawaii)
Temple of Heaven (Beijing)
Gawdawpalin Temple (Bagan, Myanmar)
Swaminarayan Akshardham (New Delhi)
Nan Hua Temple (Bronkhorstspruit, South Africa)
Kinkaku-ji Temple (Kyoto, Japan)
---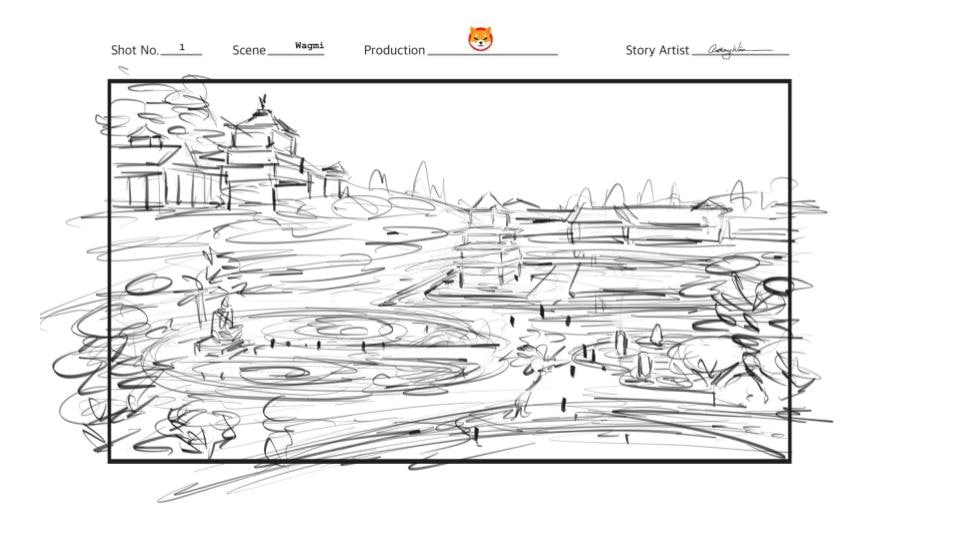 Early stage concept art for the "WAGMI Temple" landscape showcasing zen inspired architecture, plant life, sculptures and water features designed to create a calming environment for SHIB: The Metaverse.
A more detailed illustration of the "WAGMI Temple" panorama featuring rock gardens and "Shiba Inu" inspired statues. Inspiration was compiled from locations of spiritual rejuvenation from different cultures.
Flora Inspiration: Sakura Trees, Cherry Blossoms (Japan), Flame trees (Vietnam), Wisteria (Japan), Ginkgo trees (South Korea), Plum blossom trees (China)
Fauna Inspiration: Giant Panda, Tiger, Asiatic Lion, Snow Leopard, Orangutan and Proboscis Monkey; Reptiles such as the Saltwater Crocodile, Indian Cobra and Komodo Dragon, and Birds such as the great Hornbill, Painted Stork and Peacock. Fish also present within Koi Ponds
Community Fireside Chats introduced for SHIB The Metaverse

In order to fully understand and commit to community feedback, our SHIB The Metaverse team will broadcast Fireside Chats throughout portions of the Metaverse creative process in order to address questions, ideas, inspiration, or concerns directly from the #ShibArmy as the environments evolve. These chats will be hosted on the official Shibatoken Discord , while being recorded in order to deliver a true inspiring and easy going process. We aim to also host some Fireside Chats on other platforms as well in the future.

Enjoy a great time, and come hangout with the Metaverse Team! Share your thoughts and stories of what you want to see, feel, and experience within WAGMI Temple!
Intro of Fireside Chat
Metaverse Team & Community
WAGMI Temple Feedback
Closing Remarks & Next Hub Name Reveal
This will be a Recorded Space.