Introducing SHIB : The Metaverse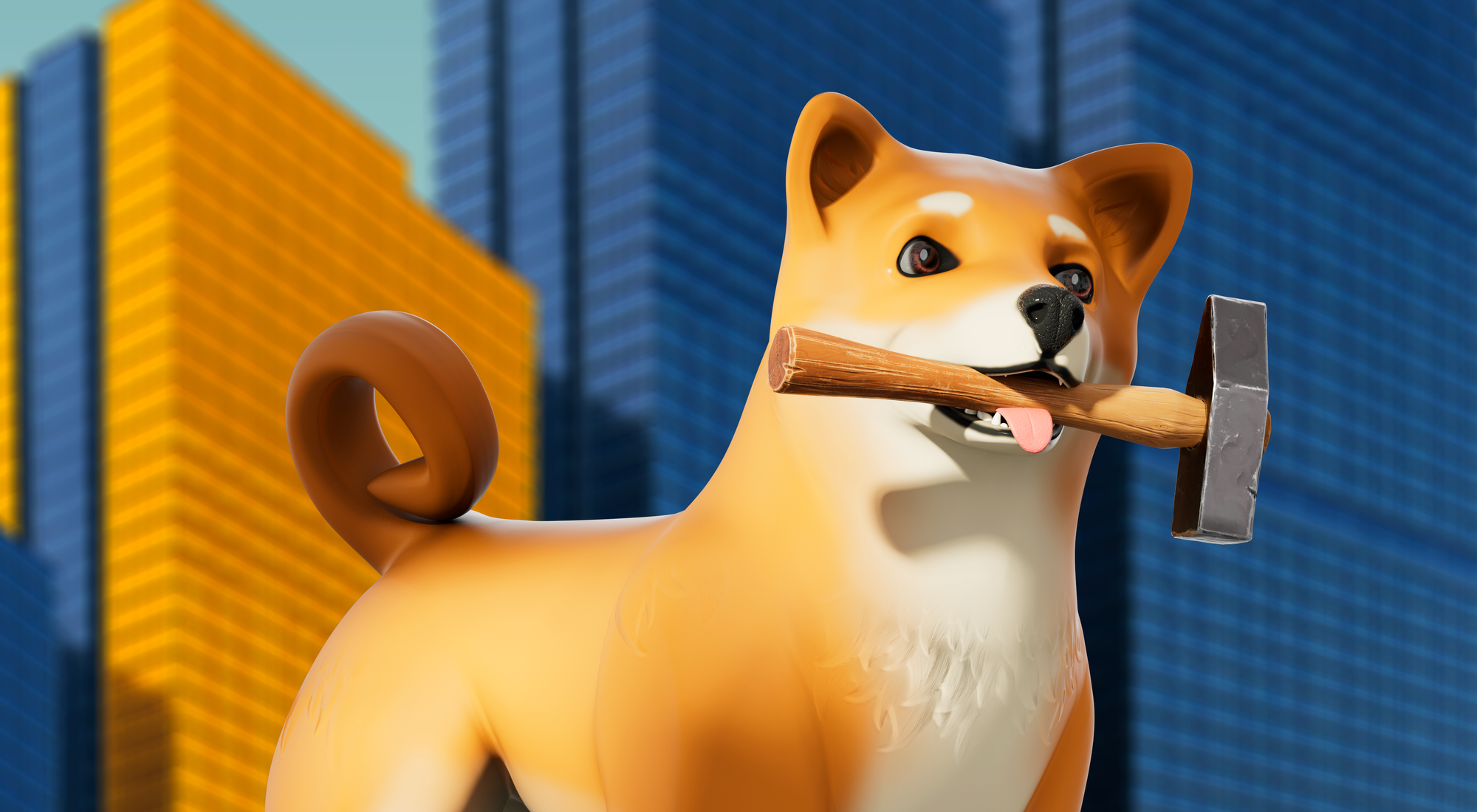 The Shiba Inu is a friendly, alert, and bold dog. Strong-willed and confident, it often has its own ideas about things and never shy away from creativity. Despite being loyal and affectionate with his family, Shiba's often adventurous at the most convenient of times!
So what exactly is a Metaverse? For those just entering the terminology, it is important to gather that it represents the fusion of the terms "meta" and "universe" made up of shared virtual spaces that form a perceived virtual reality setting. In the metaverse, there are seemingly infinite possibilities, yet encompassing one of the strongest communities ever gathered in all of crypto's history.

Shiba Inu's Metaverse is positioned to become a massive environment for the #ShibArmy to grow, share, and benefit together.
WHAT IS SHIB : THE METAVERSE
Shib : The Metaverse is the culmination of our history as a community, virtually displayed, in a layer of beautiful visuals that showcase our innovation and unity with a place to truly call home.
The Shiba Ecosystem will be used entirely by the SHIB : The Metaverse project, meaning all tokens $SHIB, $LEASH, $BONE will play a role as phases roll out. It's important to understand this concept of ecosystem as we evolve as a project and promote new releases. The community will have a great deal of interaction, future choices, and creative ways to immerse themselves in this environment.
Our development of this project will also gravitate great partnershibs, and foundational resources for the community to explore, benefit, and interact with. The mission to deliver an exceptional product which incorporates these factors is crucial as we have gathered feedback from multiple groups, community orientation in Discord, and even those partnershibs who will end up partaking in the project.
OFFICIAL WEBSITE
We are proud to announce, that our Metaverse, and future expansion of all of our current projects, will take place at our new and incredible domain: SHIB.io

SHIB.io is set to become a main source for all things SHIB, and our official website!

The new portal will become active in the upcoming days, and previous to the events and first phase of SHIB : The Metaverse starting.

❗Important: We ask that you always verify website links and official resources in order to stay protected from other domains that may be phishing. You can never be too safe with the amount of risky portals out there.
This new portal will be up and running in the next coming days, and in order for users to begin the process of locking their assets. Once this process is completed, the event should begin shortly after. This is officially your last call previous to the first phase and events engaging with the community.


LANDS & MAP
SHIB : The Metaverse will consist of 100,595 plots of land. Each plot is an exciting opportunity to become part of the immersive Shiba inspired environment.
Some lands will remain locked as they represent key locations for travel within the metaverse and stay private to be used as common grounds. These will represent roads (corridors): Avenues, Boulevards, and Hubs, while public ones will be available for purchase.
While development continues, the progression and guaranteed process to secure plots will begin by releasing a sequence of lands in phases.
During our introductory phase for SHIB: The Metaverse, 36,431 plots of land will become unlocked, while welcoming and revealing a part of 4 different Districts: 🟢Growth District, 🔵Defense District , 🟠Technology District , and the 🟡Currencies District.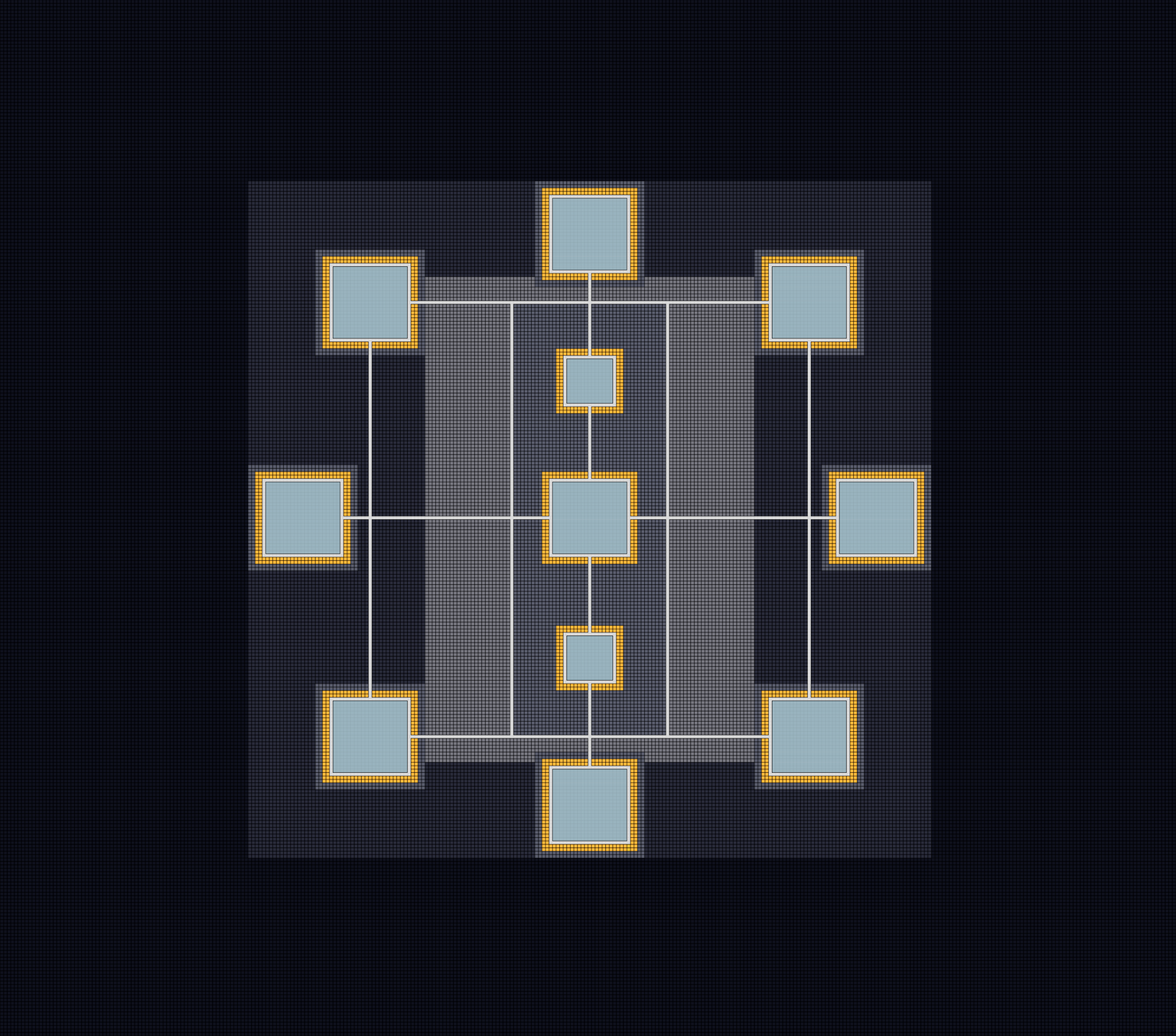 The unlocking of lands, while introducing this first phase brings perhaps one of the largest factors, and that is, the determination of land value based on its location.

The beauty about location is that it provides a great array of opportunities to build amongst some key strategic areas that are lucrative! For this we've categorized things in the following tiers:

Tier 4 🦴 Silver Fur : 17,030 Lands
Tier 3 🦴 Gold Tail : 7,356 Lands
Tier 2 🦴 Platinum Paw : 5,714 Lands
Tier 1 🦴 Diamond Teeth : 2,024 Lands

Private Locked 🦴 HUBS : 4,307 Lands
Team has saved 15 total lands as a courtesy for those highly involved in the current and future MV development.
---
Price Schedule
The minimum and fixed prices for each Tier are as follows:

💸0.2 $ETH for (Tier 4) Silver Fur
💸0.3 $ETH for (Tier 3) Gold Tail
💸0.5 $ETH for (Tier 2) Platinum Paw
💸 1 $ETH for (Tier 1) Diamond Teeth
Why ETH and not a Shiba Inu Ecosystem Token for purchase?
As we will use the collected funds to pay for the Metaverse development, team have decided to use a neutral coin that can be sold into stablecoins in order to pay all the sources.
Using our Ecosystem Tokens is a risk, as we would need to dump our own tokens price cashing them! And that's far away from our plans.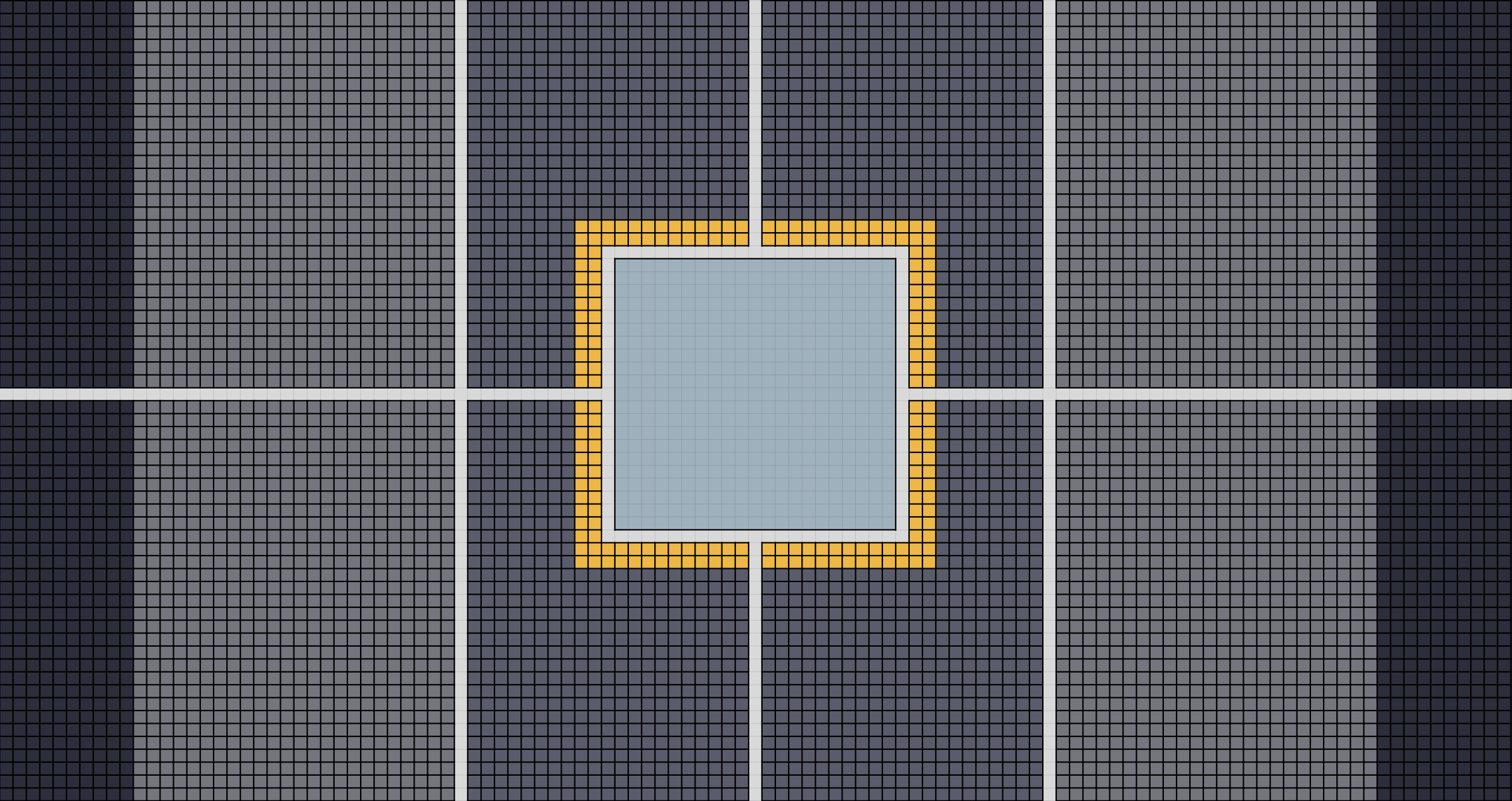 WHY PURCHASE A LAND?
While our ecosystem ($SHIB, $LEASH and $BONE) continues to grow, and evolving over time, this 2022 is aimed to be a year full of surprises with new implementations like Shibarium, which will be the Layer 2 (L2) in which SHIB : The Metaverse will be developed, and even SHI, the Shiba Ecosystem stablecoin that is going to open new investment opportunities through the system Shib is currently developing. But that's not all.
Purchasing land on this platform is not just an isolated investment, but a way to be a part of the short, mid and long term of the project.

The benefits are centered for the community to thrive and share a truly exceptional environment while being delivered a rewarding experience.
For this we are  happy to confirm, that users who own land in SHIB : The Metaverse will be able to generate passive income, gather in-game resources, and generate rewards.
We will be introducing a unique, and exciting way to earn, while also awarding users to have a personal space in which they will be able to build and manage their own projects.
Districts will play a heavy role inside this Shiba influenced world.  By becoming a land owner, users will unlock some truly amazing features, and privileges, that will be revealed on further phases and blog/medium posts releases in the near future.
---
SHIBA INU $SHIB WILL PLAY MANY SPECIAL ROLES IN THE METAVERSE, HERE'S THE FIRST ONE!
Honoring the Metaverse with the name "SHIB : The Metaverse" will not only cultivate a strong message that settles the identity of the project, but also focuses on the core of our community values.

When Shiboshis were launched, and sold out in less than 40 minutes, one of the most exciting features was the ability to create an identity and label your Shiboshi with a name customized to the holders wish, all while using $SHIB and burning at the same time.

This will be no different for our lands, as we will be introducing the first special role that Shiba Inu $SHIB will play in the Metaverse. By welcoming a mechanic to burn $SHIB independently, while renaming your land plot, furthermore this should start soon after land events and public sale have ended.  

Utility meets #SHIBidendity, can reward land owners with a good way to label their plots, that are set to make such an exciting impact in the world of SHIB : Metaverse.

Stay tuned to what will happen next, we're ready to shock everyone with new features and ways to implant $SHIB in areas that are set to bring sustained new heights to the asset.
---
SHIBOSHI ZONE APPEARS!
To thank and honor our beloved Shiboshi holders we will have an area that consist of 2,000 restricted plots of land.

A Shiboshi holder snapshot was taken on: 2022-02-21 at 10am_00_28sec.461 GMT.

2,000 from total 3,593 addresses have been whitelisted, completely randomized, to access that zone. This means that 2,000 addresses will be able to bid / purchase during the lands Early Access Bid Event & Holder Event (more details below), with no limits per wallet, except for the total mint cap that affects everyone equally.
Should there be any lands without bids after the Bid Event (On the Shiboshi Zone Assigned plots only). If that happens, the remaining 1,593 addresses on the snapshot will be able to purchase them during the Holder Event.
Whitelist Addresses can be found at our official Discord.

---
SHIB: THE METAVERSE LAND SALE DETAILS

LEASH LOCKER
Welcome to the Event Locking System. $LEASH continues to provide exclusivity to the Shiba Ecosystem.
When using the LEASH LOCKER feature at our official website, you will be eligible to bid/purchase lands during the first two events. This mechanic will provide you the ability to gain early access and also be rewarded for that.
This also serves as the anti-dump safety mechanic to reward our holders with confidence during the event process.
SHIBOSHI LOCKER
We are so proud of our Shiboshi holders and supporters, and couldn't be more excited to award their dedication and passion to see our ecosystem thrive, with an early access opportunity of their own.
We have built a dedicated SHIBOSHI LOCKER feature, meaning Shiboshi holders can lock as well, and will not be required to own any $LEASH in order to enter the initial events.
This also serves as the anti-dump safety mechanic to reward our holders with confidence during the event process.
---
First Stage: BID EVENT

This will start the engagement with the first stage of the phase release for SHIB : The Metaverse and its land sales.
The BID EVENT will last for 3 days (72 hours), and it's the earliest of access to get some plots of land, in a fresh and undiscovered Shib world!
Those who want to lay claim to a plot facing the sun or live near the crème-de-la-crème on the best villas, will have the opportunity to bid for their plots before a timer runs out!
Let's explain further how it all works:
In order to access the initial 3 day event, participants will need to lock their $LEASH or their Shiboshis NFTs through a newly created and easy to use built-in tool on the official website.

🔐 After locking their assets (read how the locking tool works below! ), users will be able to join the interactive map and place their bids on the lands they want.

❗Important: You won't be able to place bids if you have not locked $LEASH or Shiboshis. Please also be advised, and careful, with waiting on last minute bidding. Transactions may fail and you may end up losing your bid / purchase.

You will bid using Ethereum. After a bid has been added, users will not be able to revert their offer for bid, unless someone outbids your offer and value.

Outbidding Process: If someone outbids your offer, the original $ETH will be sent back directly to you, its owner. The winning bid and new owner will then appear and take its place.

At the end of the BID EVENT, the highest bid will be granted ownership of the land. The acknowledged owner will be able to mint the plot/s, as soon as the timer comes to an end.
✏️ Tip: If you bid for more than 1 plot of land, you can mint all at once to save on gas. We recommend you wait for the right time to avoid high network fees! Don't worry, if you win the bid, your land belongs to you, and you can mint at any given time and claim at your convenience, and with the least impact on your gas fees. Remember the timer must come to an end before being allowed to mint.
❗Important:  In case users are outbid, or are not able to mint any land, their locking time will automatically be reduced.

An algorithm will calculate the locking reduction and it works as follows: From 90 days ➡️ 45 days for those who have locked higher assets/time, to 45 days ➡️ 30 days for those who have locked lower assets/time.
❗Important: You will need to set up, configure, and use a METAMASK Wallet in order to participate on the lands Bid/Purchase.

For more information on METAMASK wallet please visit: https://metamask.io
---
Second Stage: HOLDER EVENT
To acknowledge our amazing holders of $LEASH and SHIBOSHIS, who did not get to participate, or were not able to bid for lands during the initial stage, don't worry, we are bringing another opportunity to get lands!
There's a second exclusive stage for the phase release that will also allow $LEASH and Shiboshi NFT holders to enter yet another opportunity. You will still be required to use the LEASH / SHIBOSHI Locker to participate. We are calling this, the HOLDER EVENT. This stage will last for 7 days, and begin immediately after the BID EVENT ends.
❗Important: Those who lock their $LEASH or Shiboshi through the official website will be able to directly purchase the lands that have not been sold during the first stage of the phase release.
$LEASH and Shiboshi holders will be able to purchase lands, without a bidding mechanic on this stage, and following the fixed price schedule, while the workflow will be on a first-come, first-served basis.
Once the 7 days HOLDER EVENT finishes, users will be able to mint their lands in the same fashion explained before.
❗Important: This is the last part of the early access stages before the Final Stage introduces the PUBLIC SALE of lands.
---
Third and Final Stage: PUBLIC SALE
After the initial 10 days (Stage 1 & Stage 2) the open-public sale will begin.
At this final stage, everyone will be able to purchase the remaining available lands on the map, at the fixed price, and without needing to lock any their ecosystem assets.
---
RESTRICTION DISCLAIMER (MAX. MINT PER WALLET)
In order to broadcast a fair sequence for those attempting to purchase their land, we've strategically designed a tool that will calculate what is the maximum amount of plots of land that users can mint per wallet.
Through the built-in tool on the official website users will be able to pick their asset limits & amounts to lock.
Total Asset Limits & Amount to LOCK:

⬜ MINIMUM: 0.2 $LEASH or 1 Shiboshi
⬜ MAXIMUM: 5 $LEASH or 10 Shiboshis

The Total Time to LOCK:

🔒MININUM: 45 Days
🔒MAXIMUM: 90 Days
This custom selection process, will calculate what's the maximum amount of lands a wallet can mint.
While 0.2 $LEASH or 1 Shiboshi locked for 45 days corresponds to minimum of a land's bucket, 5 $LEASH or 10 Shiboshis locked for 90 days will allow users to mint the maximum amount allowed for lands.
❗Important: Max. mint per wallet is 200 Lands (400 in case users lock maximum values for $LEASH and Shiboshis independently).
BUT WAIT, THERE'S MORE! WE ARE BRINGING REWARDS FOR $LEASH LOCKERS!
To reward holders who believe in our ecosystem, we'll distribute the 3% of the funds coming from the Land Event Sales (rewards will be distributed during unlock time), amongst the users who have locked $LEASH, and bid for any land during the time of the first 2 stages for early access (BID EVENT & HOLDER EVENT).
Depending on the Total Leash and Total Time locked, reward distribution will be proportional to what you lock.
❗Important: ALL Rewards will be sent in $BONE.
---
SHIB : THE METAVERSE WILL WELCOME AAA GAME DEVELOPER STUDIO
We are proud to announce that we are in the final stages of signing a contract with a AAA Game Developer Studio. This is where the funding of the project comes into play, while also acknowledging the creation of the Metaverse the proper way and with delivery. The studio then will join forces with Shib, to be in charge of the art/virtual reality development of SHIB : The Metaverse.
While the AAA Gaming Studio will be in charge of the artistic development, The Shiba Inu Development team will manage the complete blockchain implementation of it.
We won't make you wait that long ShibArmy, we will be announcing the AAA Game Developer Studio this coming week.
The future is bright, the future is SHIB.