Shibarium... it's time to begin
The intake form for an L2 blockchain and decentralized global system of businesses, projects, platforms and people here for the common good of Shibkind.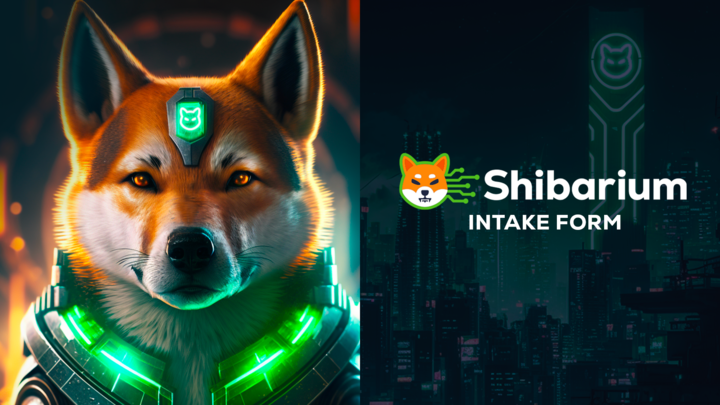 This post is short, but for you TLDR folks, HERE's a link to our new website and intake system. For those who want to know more, read on!
TRULY OPEN TO ALL
One thing that has happened during my time as Shy, is that we get an insane amount of messages from people we would love to work with, learn about, donate to, or promote, but (previously) most of these opportunities were stopped for one reason or another. Either the project was rejected by our Defense team, or too much FUD, or there was some issue such as timing, cost, or just getting lost in thousands of messages. Let me apologize to those real projects who may have unrightfully been turned away because of whatever reason.
Also, remember though, that anyone can build on Shibarium so we always D.O.O.R. (do our own research). Again, Do Your Own Research.
But since all are welcome, an intake system was create so we can support those interested in doing anything for Shib! I've met everyone from a guy that sold dates (the fruit), to a car salesman, musicians, and more. I've heard of liquor reps, liquor creators, and hundreds of people who want to collaborate or work with us on Web3, Web4, Metaverse, Shiba Eternity and more! Now, all those people have a chance to discuss, request, inform, and let us know exactly what they want to do with Shibarium.
We think this is the real way to build community. Ideally, this intake system will allow us to find the best projects and link them together with others who can help or assist. It'll allow us to meet the army and remain organized in the process. It'll allow us to grow Shibarium's reach with professional companies, and allow us to reset our relationships with businesses that we've connected to in the past. Finally, it'll help us find the right validators.
Note, and this is important, you don't need to fill out the intake form to build for Shibarium. Anyone can build with Shibarium, but if you and your project want to be informed about what's coming next, and be part of what we are building collectively, at least one team member from your project should probably reach out.
Shibarium: Beta & Docs
With the intake system now available, we will begin releasing documents, updating the Wiki, and releasing the beta as soon as possible. We're excited to show the community a technology that is fast, cheap, and relatively robust out the box.
IMPORTANT REMINDER: During the beta all tokens and products on the beta network are for testing purposes ONLY. Don't get scammed and buy anything you'll find on Shibarium until the Shibarium main net launch.
And without further ado CLICK HERE TO JOIN SHIBARIUM!