Shibarium: The Foundational Blog (In English)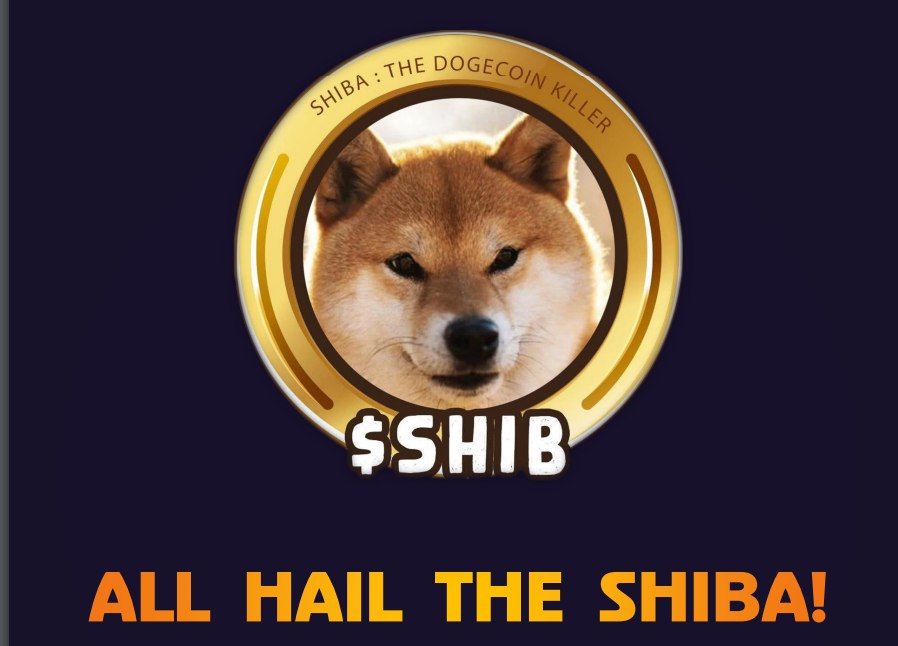 Hello, I am Shytoshi Kusama, a psuedonym I adopted before joining Shiba Inu as a holder like everyone else. Who I am is not significant and in a few moments you will understand why.
After joining Shib, I was faced with the same question that everyone was faced with, "To see if we can build a 100% decentralized and autonomous perpetual community with no leader."
This experiment began like all others, yet surpassed so many. For those who are unaware of how we are one of the most successful projects ever, please view the Shib history, which is in our Woofpaper.

HOW TO COMPLETE RYOSHI'S VISION?
To be sure, Shib is and always has been fully decentralized. But to ensure everything is truly "perpetual" requires a bit more finesse, time, thought, planning, technology, strategy, and a tight structure that no other meme even comes close to fulfilling. Our unique decentralized structure described in the final Worldpaper, all the hard work of the thousands of decentralized Shib projects, and the power of the ShibArmy gives us a backbone unlike any other project.
Therefore, we propose an update to Ryoshi's initial vision that completes and adds intention to the initial idea as follows:
How can Shib craft a perpetual genuinely decentralized community, flourishing with branded governance, blockchain technology, economy, territory, and entertainment landscape; bolstered with cyber resilience, IRL prowess, and infused with an ebullient meme-inspired ethos designed for a billion people?
Complex? Yeah. So we've boiled this down to a simple mission statement: How does Shib save the world?
The answer has proven to be more difficult than initially expected, but the structural design is complete, and now we move into the implementation phase.
That phase, the final phase, requires a deep dive into how we fulfill Ryoshi's vision and the strategies involved so that we all can be aligned. This discussion and revelation, in full, spans hundreds of pages in the varying completed versions of the Worldpaper.
Such a large paper can be daunting so instead of releasing them in one big paper initially, we've decided to break them up into smaller blog posts. These posts will be released throughout the "Summer of Shibarium", and the first is being released today, in Japanese for the people of this wonderful breed, on the day we've deemed Shibapendence day. The final paper, in full, will be released on a special day mentioned below.
Let's begin.
THE FOUNDATIONAL ELEMENT
To execute properly and actualize the mission therein, Shib requires a structure that would technically, and actually, allow the system to govern itself. There is currently a DAO consisting of hodlers of tokens from the Shib ecosystem. We propose to wrap this DAO with a Cayman FOUNDATION.
Simply put, the DAO (or in our case DAOs, explanation to follow) makes decisions on various topics, and the FOUNDATION is responsible for executing the decisions of the DAO and holding the DAO assets (e.g., Doggy Treasury).
SHIB DOGGY DAO FOUNDATION
The SHIB DOGGY DAO FOUNDATION is the first way we show to the world we are no laughing matter. Many other projects in the space also have Foundations, and to follow in their footsteps makes perfect sense. Best of all, as stated, it is under complete control by the DAO and ensures no future allocation mishaps. #woof
THE DOGGY DAO(s )
Governance is a vital part of any perpetual autonomous global organization. Therefore, the Doggy Dao is the next interesting announcement found in this foundational section of the Worldpaper. To ensure that the DAO gives an equal voice to all Shib community members, the governance of the complete system will be split into four, one for each of the core tokens of the Shiba Inu Ecosystem. Each will be responsible for governing an aspect of the system to ensure that the system is perpetual. This will not happen overnight, and we expect the system to take a significant amount of time to ensure we get it right. The DAOs are a complex topic and one worthy of it's own discussion later in the Worldpaper, so rather than go into detail here, we will give a basic  suggested overview.
Shib governs the community itself.
Bone governs and powers the technologies of the community. (i.e. GAS FEE FOR SHIBARIUM)
Leash governs the protection of the community and offers exclusivity as well.
Treat governs and empowers community projects.
BLOCKCHAIN FUTURIST CONFERENCE
We are proud to announce that we are the TITLE SPONSOR for The Blockchain Futurist Conference, Eth Toronto and Eth Women this August in Toronto!
We think this is kinda a big deal. This level of sponsorship puts us alongside larger exchanges and projects, and solidifies our stance as a major player in crypto. And of course, it is approximately, the 3rd birthday of Shib and the birthplace of Eth.
It's there that the Worldpaper will be on display, fully completed, where all Shib branded projects will be revealed, and where Treat will first be publicly discussed in detail. It's also highly likely we will discuss and even release our long awaited L2 Shibarium.
As part of The Blockchain Futurist Conference, Eth Toronto, and Eth Women, Shibarium will undertake a multi-month Hack-a-thon, Shib will have two booths, a VIP Cabana, and a keynote to showcase Shibarium and the Shib themed suite of products, platforms, and services including but not limited to Shib the Metaverse, Shibacals, Shiba Eternity, Shiboshis, and our partners at Unification, BadIdea.Ai and a few new partners that will be announced during this Summer of Shibarium. Moreover, we will display all projects that communicated a desire to build with Shibarium Tech at the conference.
Another first, I am also slated to speak virtually at the conference, (via ai)!
Finally, there will be other surprises and good times as the final party of the event is sponsored by Shib! In many ways, this is the alpha test for Shibacon. Wish I could be there, but YOU don't want to miss it.
O' Canada indeed!
WHAT'S NEXT
To keep this initial post bite sized, we will end the discussion here. Over the Summer of Shibarium, we will release more posts about the Worldpaper culminating at The Blockchain Futurist Conference! Stay tuned as we continue to showcase the amazing community Shib has become.

HAIL SHIB!