SHIB Update 5.10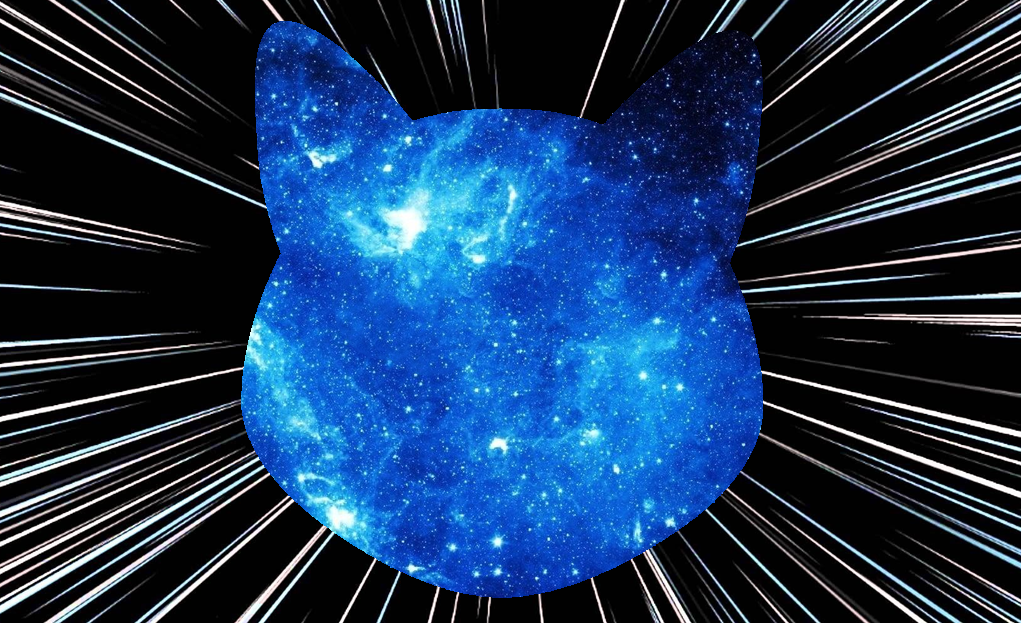 "A leader leads by example not by force."
Sun Tzu
"In the midst of chaos, there is also opportunity"
Sun-Tzu
Way less exciting title but hopefully Twitter doesn't wrongly flag it.
Ladies and gentlemen in the cabin, BEFORE WE BEGIN, A REMINDER: Please note that terms used in this article like SHIBFE and SHI are not currently available as tokens or websites. Anything you see is either a scam or simply not associated with Shib. Only trust vetted and official sources such as Shibtoken Twitter for anything including new token drops, airdrops, or vital information. Also, beware FUD and ulterior motives. Thank you!
RYOSHI'S VISION
The incredible Ryoshi is an ethereal mentor and founder by which all the moves we've made thus far revolve. Before I step into what CK1 is and my personal plan for Shib, (remember I am just a community member), let's recap Ryoshi's vision based on his Medium article found HERE and give some updates!
TLDR? The main financial components of Ryoshi's Vision that are in development are nearing completion: Shibarium, Shi, and ShibFE (explained below). I refuse to give any hard dates at this time, but I expect to see one or multiple of these technologies before the end of summer or very early fall. As we get close to completion, we are now ramping up strategies to get the community involved; including the first Shibarium Hackathon! Let's get a bit more granular:
ShibaSwap : Completed! & will continue to evolve!
Shibarium : Our L2 Blockchain for Ethereum (utilizing $BONE ) is the back...bone of all the Shib projects that are in development and will offer a scaling and low-cost solution for a myriad of projects outside the realm of this article. Thanks to XFUND for working so hard with us on this project. Note: We are planning a Shibarium Hackathon that will help educate the community on Shibarium AND will reward teams with funds to build on Shibarium. Timeframe: Weeks to Months.
SHI: I'm happy that this project is also nearing completion. With it, Shib holders will have an incredible stable coin solution. Timeline: TBD Finishing development and going into testing soon.
Shibarium Financial Ecosystem (SHIBFE): This is paired with Shi Development.
In the medium article Ryoshi continues to describe SHIBFE as follows:
" in addition to SHI being added as a weighted pool pair on CURVE on the ETH network, we expect a multitude of Forks of the financial basis onto the Shibarium, this includes AAVE, CURVE, COMPOUND, and of course ShibaSwap to name a few. A fantastic and immutable bridge of course is critical to all this. We have seen what can be done with centralized teams like BSC and MATIC pushing the l2 adoption, but my opinion is the very power that let them be such fast and early movers (all centralized) also errodes any sort of long-term and eternal trust in these networks. I mean, if there is one man who can be arm twisted to shut it down, then it is not immutable. The vision for the Shibarium is truly a distributed network. I am assuming it will use the EVM, but the decision will be made by the community. Whatever it is, it will need to be fully distributed."
I won't go into detail on this, but I can confirm this is also in the works as part of SHI's development. As it pertains to SHIB financial products, there is one more thing we have in store in the near future that I'm sure will delight the community.
When I first heard Ryoshi's Vision, my mind was blown away at the possibility of decentralization of ALL industries by using Shib platforms and financial products. In my humble opinion, the eventual outcome of the SHIBFE is exactly this: hundreds of "Shytoshis" at the helm of the future world, utilizing SHIBFE to "upgrade" multiple industries in ways I'm sure we haven't even thought of yet. In this way, Shib is not only decentralized, (using BONE & Doggy Dao for decisions and LEASH for exclusivity), but we are leading decentralization while remaining leaderless.
Shytoshi's Revelation
So, as you can see, during the year since the above Ryoshi article, the Technology Breed has been hard at work on SHIBFE, which (nearly) completes Ryoshi's Vision. This brought up a conundrum for me last year; What exactly should Shytoshi do during this past year of development as one who carries the banner of Shib high in the air for the world to see? Easy! Get ready by building things for Shibarium that benefit SHIB, test new business models, and ensure the structure is properly in place to scale in a decentralized manner! In this way, we prepare for a large influx of community-led projects and focus on various projects to facilitate Shib's reach into new realms while generating various streams of revenue far into the future. In my opinion, and I'm sure FUDDERS won't agree, this is a great plan to help Shib grow. Yes, it's all for Shib!
Shibshire Blastaway
This concept of a multi-industry, decentralized conglomerate that uses the SHIBFE is loosely based on Berkshire Hathaway, who has their business built on the backs of a variety of industries; including everything from condiments to insurance. In my humble opinion, Shibshire Blastaway, (our version of the same concept), is the decentralized outcome of ShibFE and a completed Shibarium. This is why I'm so excited to see the outcome of the Shibarium Hackathon!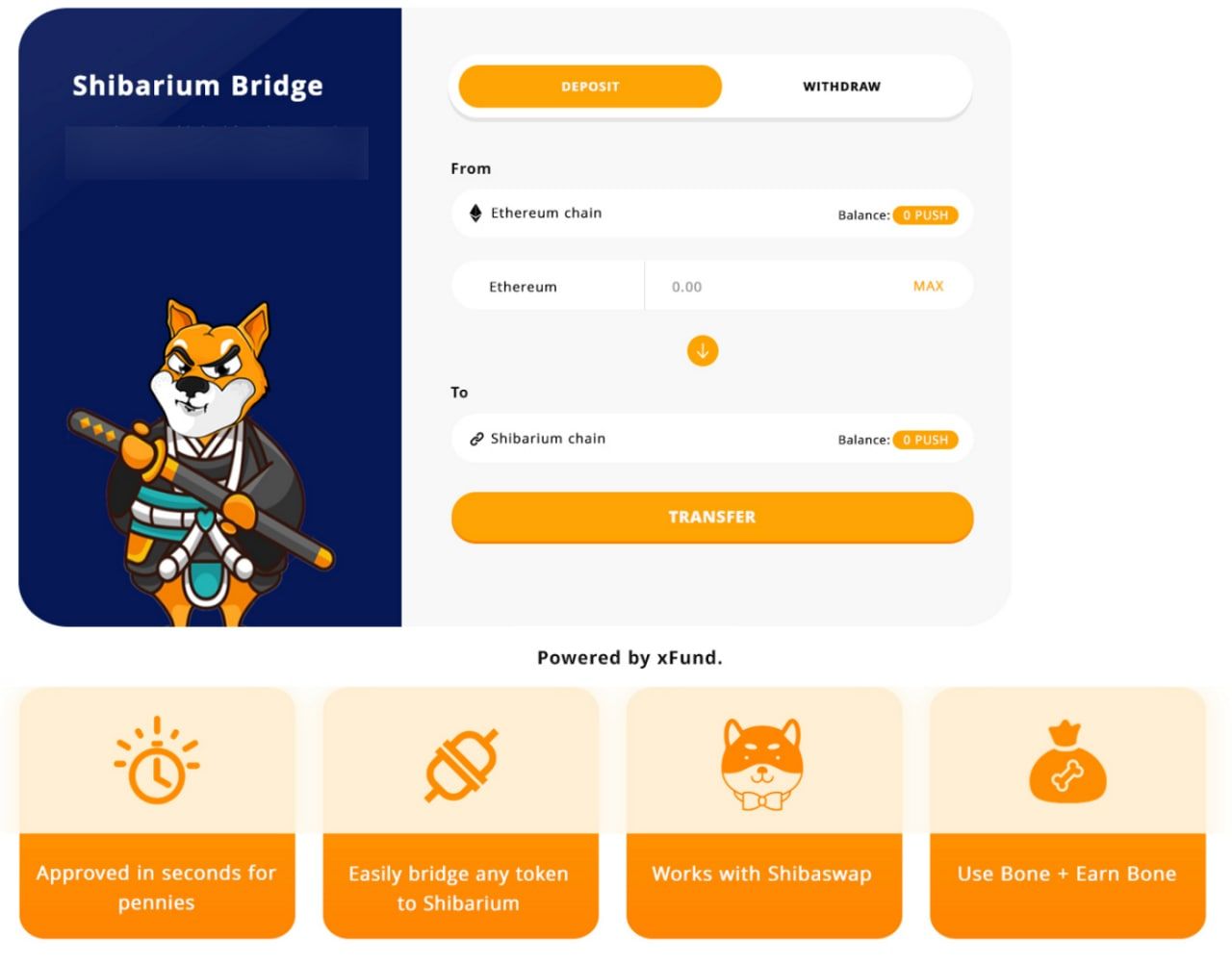 Best of all, I'm not the only community member already "Building for Shibarium". We've seen many community members, ERC-20 tokens, and a handful of scammers and fudders (always dyor), begin concepts for Shibarium. This is the way to a decentralized future and the best way to grow SHIB the token, in my humble opinion. To best tackle this influx, and other challenges as we've learned this year, we'll be updating and streamlining the Breeds this month. (More info on that in a later article.)
While Buffett and Munger specialize in investment, mergers, and acquisitions, (and ignore/despise BTC & crypto), it makes sense for Shib to increase adoption by building out concepts through partnershibs, (Now Payments, Welly, JR x Shib etc.), or from platforms built from the ground up, (ShibaSwap, MV, Shib Game, etc.), that utilize the ShibFE technologies. Moreover, this will allow us to resist market fluctuation as we are branching into products, services, and platforms that feed SHIB as a token through burns and wallet allocation. These business models are then replicable by the community who can fork our efforts (can you say 18 hour workdays).
Welly: Shib Food
A great FIRST example of experimenting with a new business model in a familiar industry is the Welly food chain. While the chain will use Shibarium to track food, it also has a business model that BURNS 2%, rewards Welly NFT holders 10%, then puts 15% of the remaining net profit into a Shib Welly wallet for community use, (decided by Bone holders on the Doggy Dao). (Please see their website for details!) At scale, this could revolutionize the food industry, and also provide an "exitable" company. (Let me note here the winner of the Welly Trip Giveaway! @ccarloz for his Spicy Shib Burger! Congrats! Enjoy Italy!)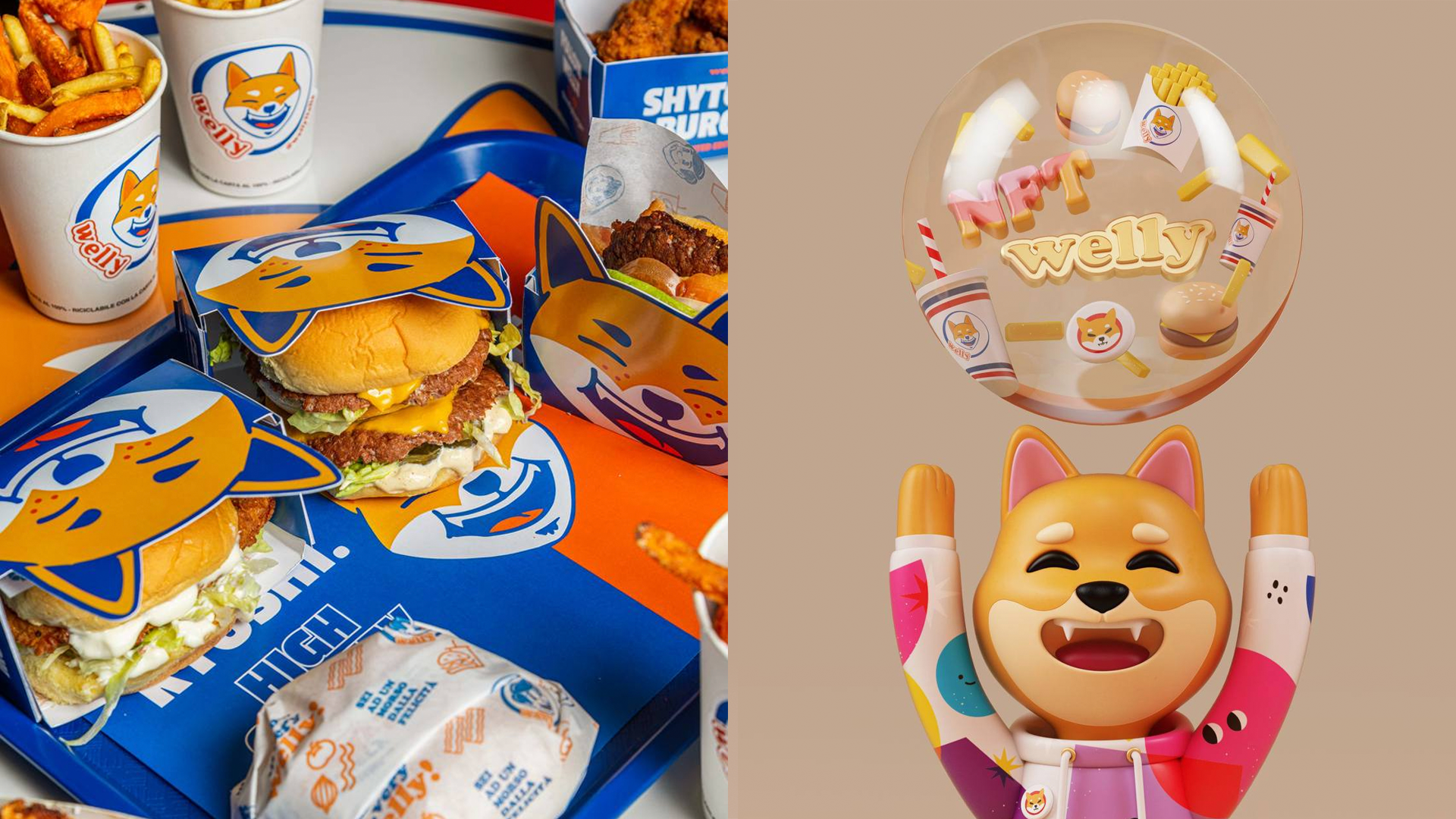 SHIB NARRATIVE
Another interesting thing happened as we grew the Shib Collectible Card Game (SHIB CCG) with Playside Studios and William Volk. We've been forced to generate a Shib "narrative" that gives depth to the Shib CCG story, making it more than just memes, battle cards, and awesome art. To do so, I've created a story that spans not only this galaxy, but the next, while giving a continuing plot for the game and MV (without imposing any limits). This narrative also contains many other partnershibs including Shib CCG, Shiboshis, Shiba Fashion (John Richmond x Shib), Shib Food (Welly), Shib.io (Metaverse), and utilizes the Shib Financial Ecosystem. (This is why only I could complete the narrative, as within it is a unique strategy giving Shib and any future partners a competitive advantage.) For sure, nothing like this has ever even been attempted. Best of all, this complex system is just ONE example of what can be done with the power of Shib, Shibarium, and the Shib Financial Ecosystem. You're up next.
Contract Haven
Armed with the financial powerhouse of the Shib Financial Ecosystem (SHIB, LEASH, BONE, Shiboshis, ShibaSwap, Shibarium, Shi and more), Shib Metaverse (shib.io), Welly, John Richmond x Shib, Shib CCG, the "narrative" high-level concept (and other assets), 100 exchanges where you can purchase Shib, lots of other partnershibs, and our incredible popularity, naturally we've begun conversations with MAJOR Billion Dollar brands as well as powerful, connected, and intelligent executives for involvement in a myriad of ways. That being said, we're now at a place where it is MISSION CRITICAL to find a lawyer that specializes in contract law. In this way, we can ensure another layer of protection and ensure any partnershibs directly benefit Shib and all entities involved.
It is here, at the precipice of the completion of Ryoshi's Vision and revelation of my own, that we are proud to announce the retention of our first legal counsel : Craig Kessler Esquire. (CK1) Craig is a perfect fit for our current slate as he specializes in contracts, (specifically ENTERTAINMENT contracts), and will help us finalize the contracts with our upcoming Shib.io Metaverse Studio, Metaverse Advisory Team, and other contracts; including NDAs, entertainment deals, and new partnershibs. He's been a legal consultant for Amazon Studios/Prime Video and Hulu, so we believe we are in good hands.
Please, give Craig a warm Shib welcome on Twitter @kesseldawg.
Finally, as a recap, if I was a pilot, I'd say: "It's important that you have your tray tables in the upright and locked position as the seatbelt light has come on and we prepare for a safe and final landing into the future of a decentralized world where you are in control."
HAIL SHIB!
Sincerely Shy!
PS: Shout out to @NayibBukele President of El Salvador for buying the BTC Dip! You Sir, are a legend.
PD: ¡Saludos al presidente de @NayibBukele de El Salvador por comprar el BTC Dip! Usted señor, es una leyenda.